The Society owns locomotives and rolling stock
Locomotives
Ab 608 – restored to main line operating condition by Steam Incorporated in 2014.  Since then has traveled over much of the country from Auckland to Bluff.  More information at www.steaminc.org.nz .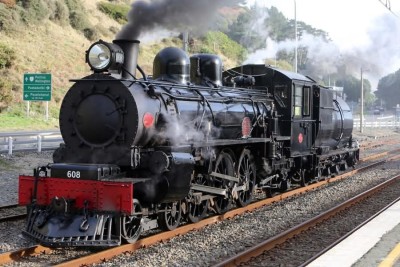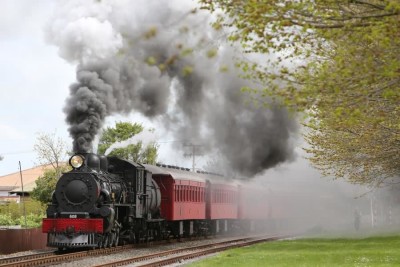 Wab794, restored by Feilding & District Steam Rail Society, has been in active service with the Society for some time. To see an update on Wab794 go to the Restoration Tab.
X 442 – is at Feilding awaiting restoration…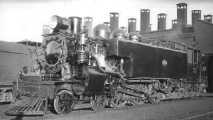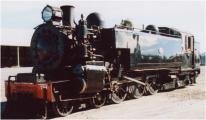 Carriages
Our Wellington and Manawatu Railway cars No.42, 48 and 52 are at Silverstream North End.
Number 48 is well on the way to full restoration. See to see more on the progress of Number 48 go to the Restoration Gallery Tab.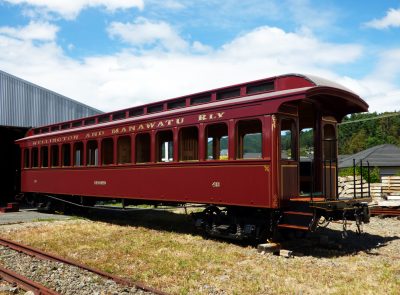 Wagons
Kp 1728 is at Steam Inc's site at Paekakariki, being used as a support wagon for Ab608
A Rb highsider has been provided by the Rail Heritage Trust and is at Feilding.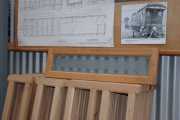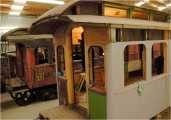 2 class Q hopper wagons are located at Silverstream North End. Minor repairs have been carried out and they have been repainted.
This KP wagon is used as a tool room at Silverstream North End Workshop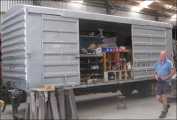 Also held at Silverstream North End are some perway staff motor trollies.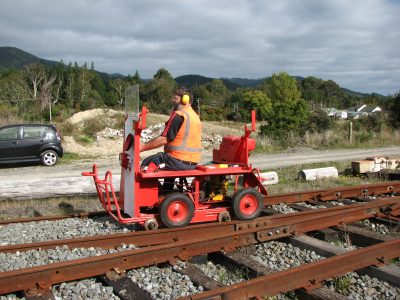 The first photo below was taken at Maymorn in April 2016 whilst testing the Society's three man jigger 7002, Ray Hampton doing the honours…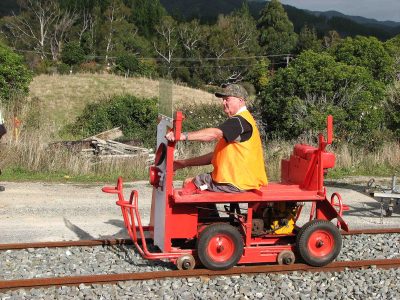 and a more recent photo with Ray Randle.
and a Q class wagon