Whilst we are a partner with the Silver Stream Railway access to our North End Facility is via Silverstream.  Turn off Fergusson Drive into Field Street, turn right at the round about then right into Kiln Road at the fire station and a short distance down, right into Chalfont Road. Access is straight off the far end of Chalfont Road. Note the facility is only open at set times and to check with the contact person (Rob Merrifield, 027 319 9631).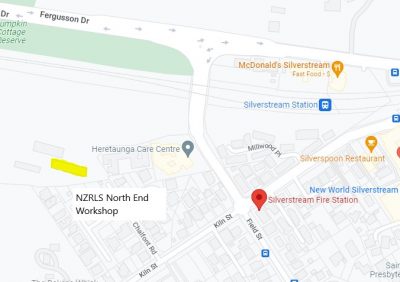 The purpose of our building
Provide space and facilities to undertake the restoration of our heritage rolling stock;
Store and display our rolling stock under cover;
Securely store excess archive material.