The Local Activity Centre is at Silverstream where we are a partner with the Silver Stream Railway. We have a block of land at the north end of the Silver Stream Railway area where we have put up a substantial building on our share of the land.
Silverstream North End
An old map of the location at Silverstream, Upper Hutt.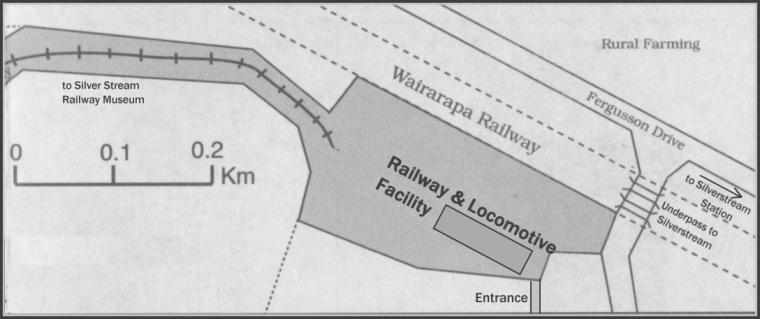 The purpose of our building
Provide space and facilities to undertake preservation;
Store and display our rolling stock under cover (think of what has been done at the Fell Museum in Featherston);
Have a member's library, facilities room and postal services.
Securely store excess archive material.
Goals for the partnership
To plan the overall use of the site.
To establish all necessary site fencing.
To establish all necessary access roading.
To establish all necessary services in common for water , sewerage, electricity, telephone, gas, etc.