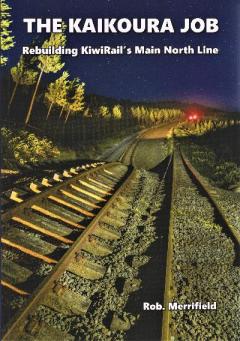 THE KAIKOURA JOB
REBUILDING KIWIRAIL'S
MAIN NORTH LINE
Reprint Now Available
The magnitude 7.8 earthquake that struck the Kaikoura region on 14 November 2016 caused the most devastation to the rail and highway network known in New Zealand in modern times.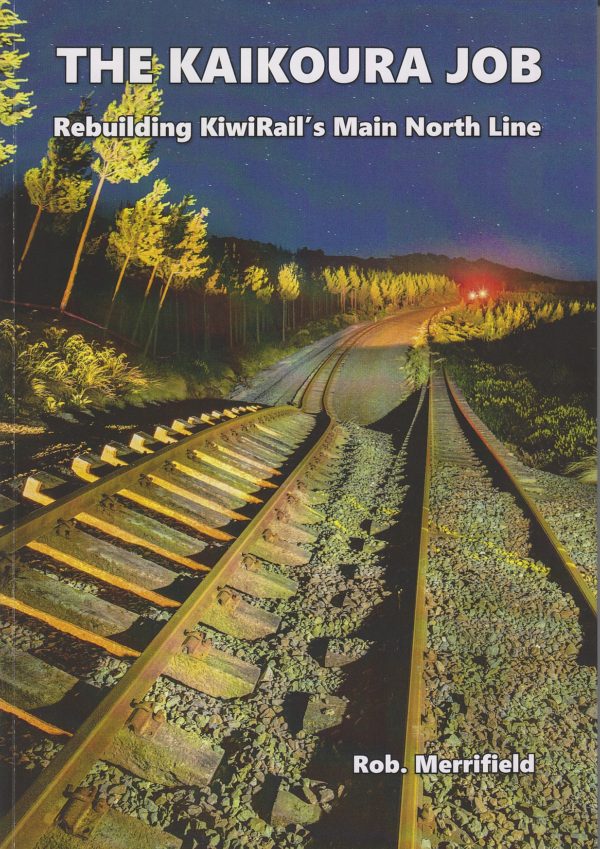 The transport corridor along the Kaikoura coast was largely destroyed.
To rebuild this critical lifeline speedily, the North Canterbury Transport Infrastructure Recovery alliance was set up. Rob Merrifield delivers an in-depth account of the devastation, including personal stories written by those in the thick of the shaking. Also covered is the science behind the earthquake, the clearing of slips, rebuilding railway track, fixing tunnels, repairing, demolishing or rebuilding bridges, assisting the highway rebuild, and re-opening of the line. Included is a brief history of the origins and building of the line. This work is well illustrated w stunning images.
A4 portrait format, 22 black and white and 97 colour illustrations,
4 maps, 134 pages, card covers. Posted free to your door.

Available direct from
NZ Railway & Locomotive Society Inc.
1A North Street, Lower Hutt, 5012
Or our website secure link www.railsoc.co.nz
$46 posted free to your door.
NZRLS Member price $36.00