Riding With Ces Gledhill
Starting as a cleaner at Auckland in 1925, Ces worked his way around New Zealand seeking better wages and promotion, working his way up through the ranks.
From cleaner, to fireman and eventually first-class engine driver. He recounts with interest his time living at the various towns and cities, working on both isolated sections, branch lines and on main trunk trains.
A4 format, 74 black and white illustrations,
2 maps, 115 pages, card covers. Posted free to your door.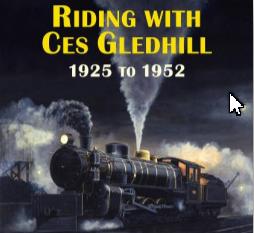 Available direct from
NZ Railway & Locomotive Society Inc.
1A North Street, Lower Hutt, 5012
Or our website secure link www.railsoc.co.nz
NZ $44.00 AU $60.00 RoW $72.00