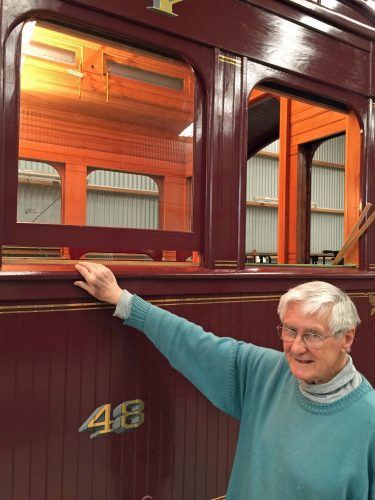 This photo shows the first window fitted into the side of WMR 48. Rob Merrifield is indicating it, partly open.
It fitted well, a tribute to the people who made the sash several years ago.
The main work was by: The late Don Rudd, who made the sashes; and Bill Prebble, who put the glazing in. Painting and varnishing was done by Rob.
(Photograph taken by Glen Summers at North End Wednesday 6 October)